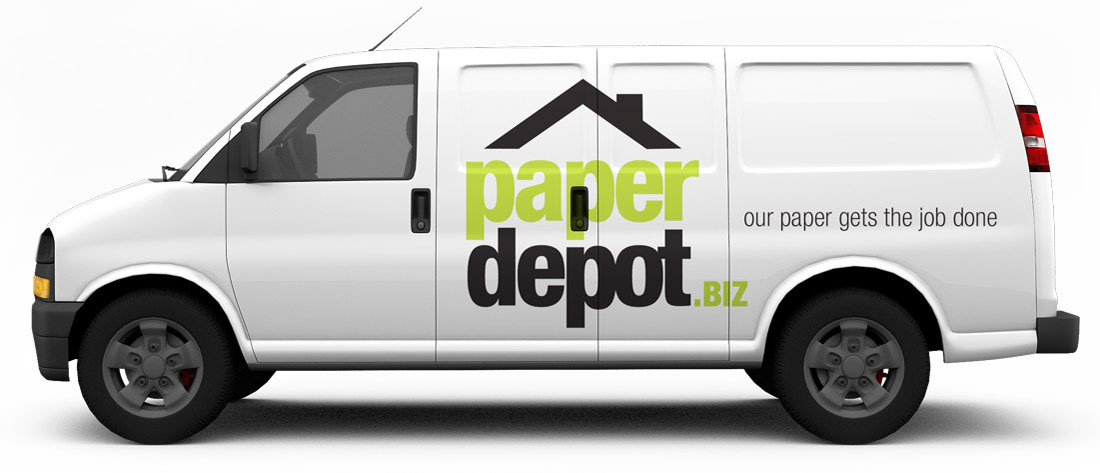 You Order – We Deliver. Quickly.

All online orders can be shipped anywhere in the Continental United States. Shipping and delivery dates are based on the speed you've chosen to receive your order. We currently do not ship to Alaska, Hawaii, or internationally. You'll see an estimated shipping or delivery date for each shipment on the order form, just before you place your order. An estimated delivery date (or date range) will also appear in Your Account after you've placed your order.
Delivery estimates are calculated by taking the estimated shipping date and adding the transit time (the time it takes a package to travel from our facilities to your destination address).
Same day deliveries are available for a fee (and will not have a tracking number associated with the order).
SHIPPING CHARGES
Our shipping charges are determined by the weight of your order, zip code and the shipping method selected.
Note: If you live in an area experiencing an unexpected service delay (severe weather, natural disasters, unscheduled events, etc.), please add up to 2 to 3 business days to the estimated delivery date of your order.
RETURNS (Web Orders)
No merchandise will be accepted for return and/or credit without the prior consent of Paper Depot. All of the following conditions must be met before any consideration will be given to a return and/or credit.
• Buyer has notified Paper Depot of the return within 15 days after delivery;
• Goods have not been cut, ruled, printed or otherwise processed;
• Paper Depot has given instructions for the return of goods; and
• Merchandise when returned is in salable condition.
RETURN ITEM FOR REFUND
• Email us at info@paperdepot.biz to receive instructions for the return of goods.
• Ship us the item(s) you want to return within 30 days of the original purchase date. Please note: Unless the items you received were damaged before or during delivery, you are responsible for any return shipping costs. (See below)
• Items must be received in new condition for full refund to be applied.
• Your debit/credit card will be credited back for the amount of the items minus a 15% restocking fee.
CHANGES (Web Orders)
If an order arrives damaged or incorrect, you can make an exchange for a replacement item of equal value. Should a replacement item be of greater value than your original order, a customer care representative will contact you for your payment info. Any claims for a damaged order or missing items must be received within 2 business days of receipt of package.
TO EXCHANGE AN ITEM
• Email us at info@paperdepot.biz to receive instructions for the exchange of goods.
• Ship us the damaged/incorrect item you want to exchange within 30 days of the original purchase date.
• We'll send you your replacement item.
CANCELLATIONS (Web Orders)
If you would like to cancel your order, you can do so provided that the order has not yet been shipped. If the item you want to cancel has been shipped, the order cannot be canceled. However, you can return the item for a refund. See our Returns Policy above.